Blog - Top 10 80s floor fillers
Posted:
Saturday 18th June 2016
By:
Andrew Broughton
Views: 3725
Continuing with my top 10 floor filler blogs, I'll go through the list of 80s songs that I dig out when required.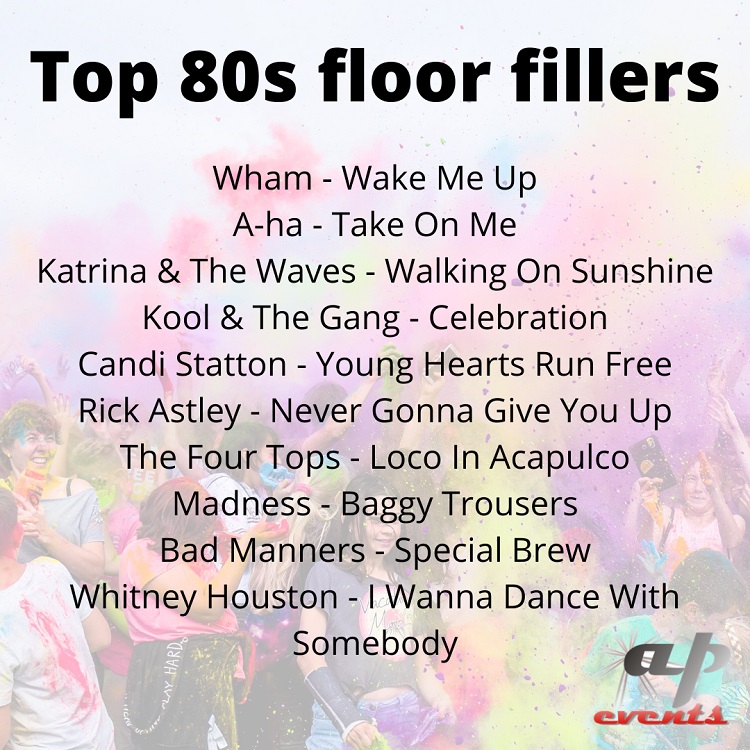 In no particular order, here are my top 10 to play at my events:

1. Wham - Wake Me Up
2. A-ha - Take On Me
3. Katrina & The Waves - Walking On Sunshine
4. Kool & The Gang - Celebration
5. Whitney Houston - I Wanna Dance With Somebody
6. Candi Statton - Young Hearts Run Free
7. Rick Astley - Never Gonna Give You Up
8. The Four Tops - Loco In Acapulco
9. Madness - Baggy Trousers
10. Bad Manners - Special Brew

Not seen your favourite track, what would you add?
Your Comments
No comments added, add yours below...
Add Your Comment